Watch the webinar anywhere, anytime
Do you want to find out what kind of things you can do with Python? What practical applications does this programming language have? Or maybe you wonder if programming is for you?
Why is it worth it?
See how the process of creating an RPG game in Python looks like by attending our free webinar for beginners. The webinar will be hosted by one of our most experienced lecturers - Pawel Lis. Join the webinar and create your first game using Python!
During the workshops you will learn:



How to create a simple game

How to create a website with the Django framework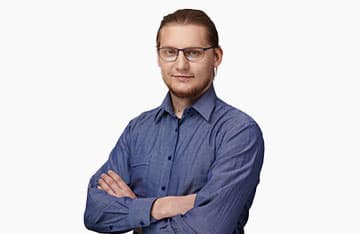 Instructor
Pawel Lis - has started programming in 2013. He has been working for corporations as well as software houses, mainly in areas related to marketing asset management and software update distribution for IOT devices. He has been working with Coders Lab for 3 years as lecturer and mentor for both Frontend and Python. He's favourite part of being a mentor is encouraging his students to solve big problems, by decomposing them into small, manageable pieces.
Register for the workshops!
In order to register for the workshops fill in the contact form.
After registering, you will receive an e-mail with an access link to the webinar.