Decode

your

power

Graduate

Jacek Aumuller

about his career change
Before the tester course, I worked as a sound engineer and musician
Generally speaking, it was the ProAudio industry. I worked with a company that produces high-quality ProAudio and HiFi cables and in this company, I was in charge of running and testing online shops. I didn't break away from the ProAudio business completely - I still sometimes play concerts, and I will never give up playing on stage.
Time for changes
For some time I have been planning to switch to IT. The testing industry is so interesting that I did not need any additional motivation, and my tester friends reliably presented me with all the pros and cons. Besides, I already had some experience in it because I was testing online shops.
The truth is that the same knowledge can be gained on your own, but a good guide makes it much easier to get to those most important aspects and assimilate what is important.
---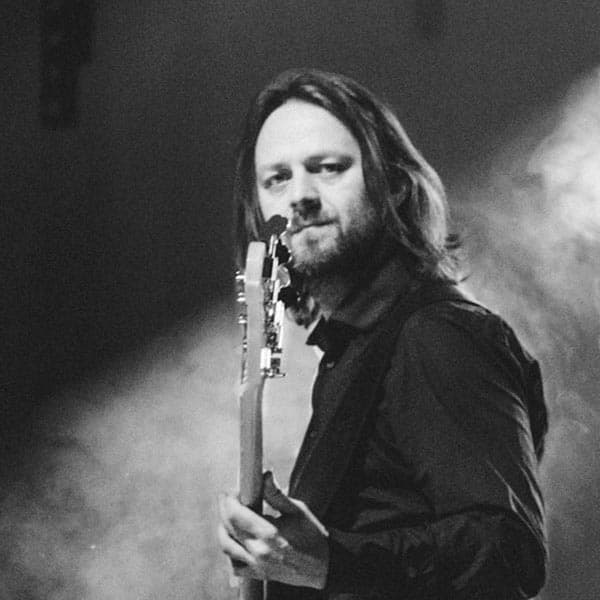 Jacek Aumüller
Tester course graduate
In the course, the biggest challenge for me was learning SQL. Before the course, I knew that there is such a thing as SQL, that there are databases, but this concept was very vague. After the course, I was already writing advanced SQL queries without any problems, and I quickly became an expert in the team. I took on the most difficult cases, requiring complex joins and nested selections.
At the moment I'm finishing two web application projects
One is based on SQL database and its task is to facilitate the work of the HR department, the second one is based on NoSQL - MongoDB enabling the management, organization and promotion of IT events (such as hackathons, meet-ups, workshops). These applications will go into production at any moment, so these projects can be considered a success.
I am currently starting another project in an international team, this time with a very advanced CMS. Since the beginning of my career as a tester (April 2018, so in 4 months) I managed to advance from Junior to Intermediate and became a Test Lead.
In hindsight, the course was a very good first step
Less than a year after completing the Manual Tester course I signed up for the Automation Tester course and this knowledge will come in handy in my daily work in my upcoming project.
The testing industry is not easy, but with clear goals and consistency you can successfully gain new "points". For me, it was an additional challenge to switch from event culture to corporate culture. However, after 20 years of experience I probably had to reinvent myself, and working in Agile has advantages.
Do you want to know if the IT industry is right for you?
Fill up this form and leave your number so that our Course Advisor is able to contact you.
We'll be happy to answer any questions that pop into your head.
Learn other stories
Each graduate had different motivations and doubts at the start. But they made a bold decision and took that first, difficult step toward change. They let go of past achievements and lessons learned and... changed their professional lives. See how they did it.