Decode

your

power

Graduate

Szymon Cendecki

about his career change
Learning programming in Coders Lab allowed me to develop my projects
Before the course, I worked in various factories mainly related to the automotive industry. While learning on the course I worked as an installer of 3D printers. I also happened to be a student at PWR at the Faculty of Mechanical and Power Engineering.
I was motivated to participate in the course by my work situation at the time (installer of 3D printers), as I had had enough of switching positions. I simply wanted to have a quieter job. The decision to enrol in the course was very easy as I had already tried my hand at programming - many years ago I tried to learn BASIC and Turbo Pascal.
The course showed me how little I knew
My impressions after the course are very positive. The course opened my eyes to many issues that I had no idea about, or simply explained to me how to use certain technologies. It brightened up a lot and, paradoxically, showed me how little I knew. The idea of homework was good, it's always some extra experience.
The presentations were the only thing I could complain about. They were not interactive enough, sometimes I thought I didn't understand what was written in them. The module related to React was the most challenging for me, it made me a bit nervous.
I decided that I would try to work on my development studio and non-commercial game development
After the course, I only answered one ad and that was it. I didn't change my job, I continue to install 3D printers. Finally, work has stopped irritating me so much - I can unwind by creating my own projects.
I decided that I would first try to tackle my ideas under the banner of my own unofficial "development studio". The studio for creating games was set up even before the course - more as a hobby than for a living.
However, the course itself added quite a bit to my knowledge, which I now use in my projects.
---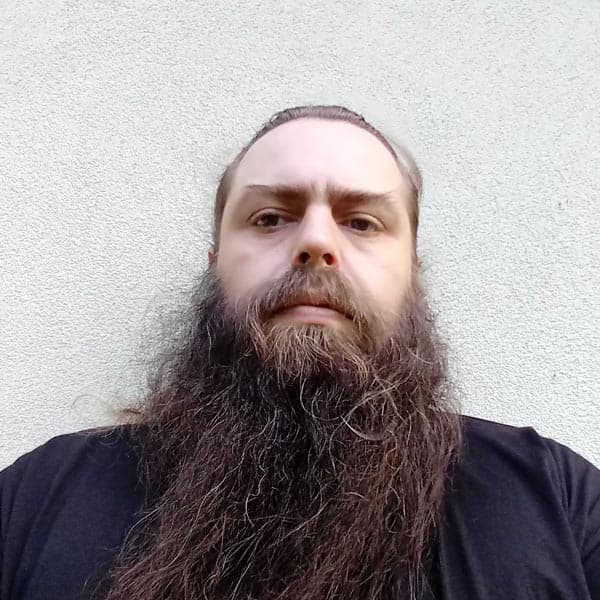 Szymon Cendecki
Javascript course graduate
Check out how to decode your power
Fill up this form and leave your number so that our Course Advisor is able to contact you.
We'll be happy to answer any questions that pop into your head.
Learn other stories
Each graduate had different motivations and doubts at the start. But they made a bold decision and took that first, difficult step toward change. They let go of past achievements and lessons learned and... changed their professional lives. See how they did it.