Decode

your

power

Graduate

Maciej Matejko

about his career change
I went from marketing to IT - the story of Maciej
Everyone started somewhere. My beginnings were as a salesman in sports shops. Later I was employed by Orange, where I worked on the technical hotline. After some time I managed to get promoted to the Internal Communication Department and that is how my adventure with marketing in the broadest sense of the word began. After the earlier turbulence with my studies, I decided to study part-time Marketing and Management, purely with a view to professional work.
After leaving Orange, I continued to work in marketing and managed a customer service team. Nothing to do with programming, although in Orange I did occasionally create various types of offer calculators in Excel.
I decided that if I was going to make the daily commute to the capital, I should do it at least for a job that would be interesting and well paid.
For a long time, my work did not give me satisfaction. This was compounded by problems after moving from Warsaw. In my region, it was difficult to find a job for someone with my experience and skills. I decided that if I had to suffer the daily commute to the capital, at least for a job that was interesting and well paid. I also secretly hoped for the possibility of remote work.
The decision was certainly not an easy one, I was thinking for a long time. Without the support of my wife, I certainly would not have decided, because I lacked self-confidence and I was not entirely convinced that I would actually find a job after the course.
For those few weeks of the course I had to forget about everything except learning programming.
I have an unequivocally positive opinion of the course. The greatest challenge was the intensity of the learning, even though mentally I was prepared for a tough crossing. It seems to me that I have never worked so hard in my life. The fact that for those few weeks you have to forget about everything except learning can be overwhelming.
Eight hours of classes, a quick dinner at home and then self-study until midnight. No time for my wife, no time for friends, because weekends were taken up by solving homework. But it was worth it, and I am the best example of that
---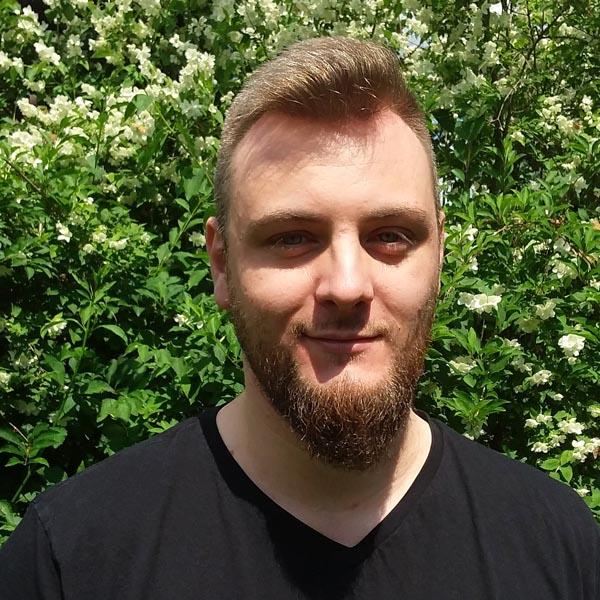 Maciej Matejko
PHP course graduate
I found a job on my own 2 months after finishing the course
Thanks to good results on the course and courtesy of Coders Lab, I started the job search process with a few interviews with companies friendly to the school. This allowed me to see how recruitment in IT looks like and to approach it in a fairly relaxed manner.
I continued my search normally, through various advertisements on job portals, and a nice profile on LinkedIn also helped. I started looking for a job in July, right in the middle of the holiday period, which didn't stop me from finding one after two months of searching.
Since then I have been working in IT for 3 years continuously
I work for a company that provides its sales platform to companies with small to medium-sized files. I maintain and develop the platform and implement new clients. The work is interesting, there are some demanding tasks, such as synchronizing the shop with a Dutch online payment system while having Dutch-English documentation ;).
I improved my PHP and JavaScript skills, I had a chance to look into shop synchronization with such platforms as Allegro or Ceneo. I also got the opportunity to work remotely, which I dreamed of, and I have been continuously working as a programmer for almost 3 years now.
Before starting the course, I didn't quite believe that I could learn enough in 6 weeks to work as a programmer. It turned out that I was very wrong ;).
---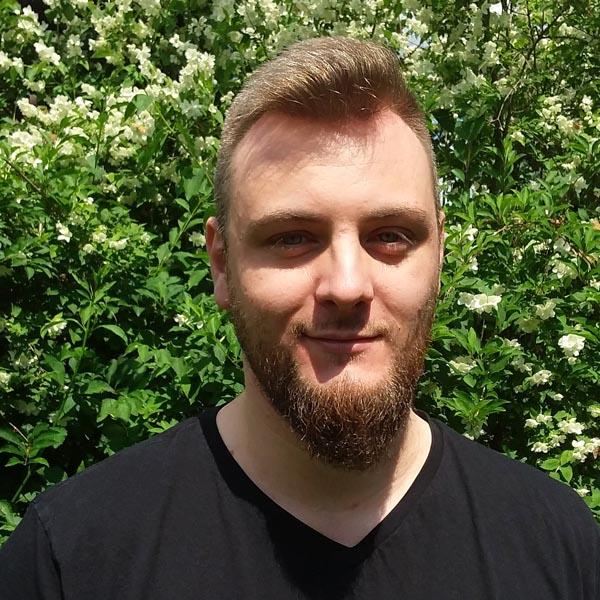 Maciej Matejko
PHP course graduate
Check out how to decode your power.
Download our guide - you'll find advice on how to choose the right course for you and information on the IT development paths that await you after the course.
Learn about other stories
Each graduate had different motivations and doubts at the start. But they made a bold decision and took that first, difficult step toward change. They let go of past achievements and lessons learned and... changed their professional lives. See how they did it.