Decode

your

power

Graduate

Wojtek Burczyk

about his career change
Without studying computer science I became a programmer - Wojtek's (Adalbert's) story
Of all the dreams I had when I was little, the one I wanted most was to become a fireman. It was a sentimental dream - my grandfather was a fireman. In high school, I had to decide what I wanted to do next in life and at that time it seemed to me that physiotherapy was the profession for me.
When we moved to Wroclaw, I started to think about my professional future and whether I wanted to continue working in my learned profession.
The turning point came when I met some local programmers. The IT world has moved on a lot in terms of technology. I decided that this was the place for me, that I also wanted to be part of this world and contribute my little bit.
It was a very difficult decision
I already had several years of experience and I had to start all over again. I was no longer 19 years old.
"It's a decision that will make me have to rebrand myself…". At the time I thought it would take me a few years - I was sure I would go to university.
I thought that without a degree the programmer path was unattainable for me.
---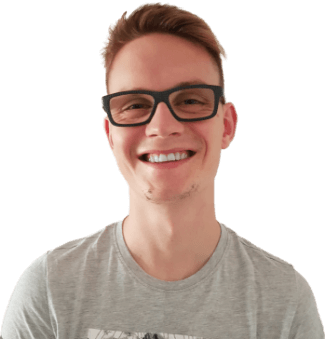 Wojtek Burczyk
Javascript course graduate
It turned out that university was not the only option
A friend mentioned programming courses to me and I started getying interested in them. Ultimately, the choice fell on Coders Lab.
The first impression was a bit of a shock because I thought that I would be one of the oldest people, and it turned out that I was one of the youngest. On the other hand, it was also motivating - it turned out that I am not the only one who feels such a need to change.
The course itself was fun, sometimes it was also stressful, e.g. before exams. The lecturers were great - without exception. I fondly remember all the moments I spent on the course.
Recruitment was a challenge
After completing the course I was still employed as a physiotherapist. When I started applying for junior positions, the most common response I got was that if I wasn't able to start now, companies would find someone with more experience to take my place. So I took a chance and quit my job overnight. Even though I wasn't the most attractive on the job market in terms of experience, my willingness to start working right away proved to be a great asset.
I also had an idea to stand out in recruitment. I wanted to do something different from everyone else, so I made a short film about myself.
I wanted to show that it's no joke for a physiotherapist to send a CV for a software developer position.
---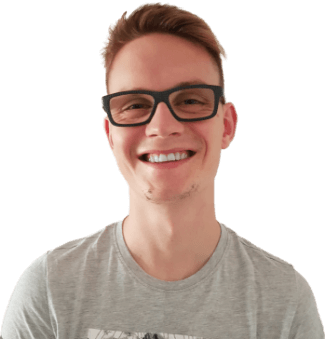 Wojtek Burczyk
Javascript course graduate
I have been working at my current company for over a year now
Every recruiter gave me positive feedback and many said the video was a great idea. In the final stage of recruitment, I had a choice between a large organisation and a small company. In the end, I decided to start my first job in a smaller company because I thought I would learn more there. And in the end, I wasn't wrong.
I feel like a programmer, even though I know how much I still don't know, how much I still have to learn. And I will keep learning.
Everyone has their definition of success. My goal was to change my profession and I did it. It is my victory.
---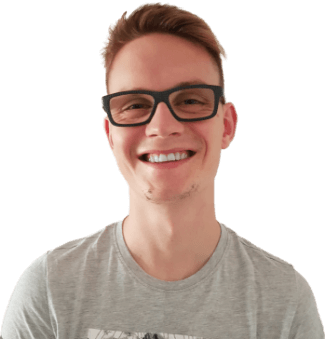 Wojtek Burczyk
Javascript course graduate
Check out how to decode your power.
Fill up this form and leave your number so that our Course Advisor is able to contact you.
We'll be happy to answer any questions that pop into your head.
Learn other stories
Each graduate had different motivations and doubts at the start. But they made a bold decision and took that first, difficult step toward change. They let go of past achievements and lessons learned and... changed their professional lives. See how they did it.