Decode

your

power

Graduate

Mateusz Durmaj

about his career change
Programming course after studying journalism
I have worked as a journalist since the beginning of my studies. I created radio news services, co-hosted an automotive programme and participated in the creation of popular science programmes in one of the biggest TV stations. I worked in this job for 7 years and I think it was a very good experience during which I met many interesting people and learned how many fantastic manufacturing companies we have in Poland.
I also co-managed automotive portals, which were based on WordPress or dedicated CMS systems. That's when I modified WP templates myself, to a basic extent.
The next stage of my career was as a marketing and PR person in a Polish company, which was developing its own sports car. I was a member of the team during the preparation of prototypes of cars in road and track versions. I was heavily involved in research and development activities, which to a large extent coincided with my automotive passion. It is worth mentioning that the electronics and mechatronics of this car were developed by Polish engineers. I was very impressed by the low-level programming of the controllers and this was one of the impulses that pushed me in the direction of re-branding.
I was asking my colleagues what to begin with when it comes to learning, what language to choose and we very reasonably came to the conclusion that there still will be time for C++, and that web development would be a good place to start ;).
Learning "after hours" caused many problems with motivation
I went through basic PHP and Python courses on my own. Unfortunately, the effects were poor and learning "after hours" caused many problems with motivation. The lack of contact with the teacher further prolonged these courses by the time I searched for information on issues that were unclear to me.
The only thing I got out of these lessons was knowing which language I wanted to study further. At the time I started to take a serious interest in programming, my work contract was coming to an end. I figured it was the perfect time to take a break from work and sign up for a bootcamp. I did as I thought.
---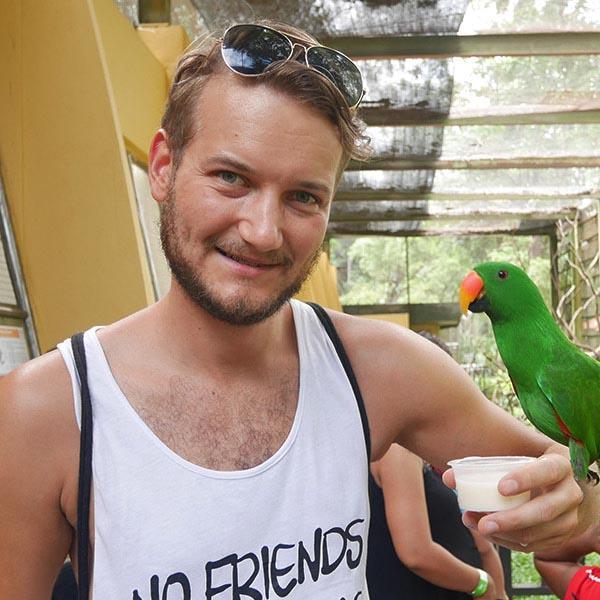 Mateusz Durmaj
Python course graduate
During the course, the day was a bit too short for me
The course at Coders Lab gave me exactly what I expected. During two months of intensive learning, I understood what programming is about, how to do it well and solve the problems I encountered, and what to learn next. I can describe it as a solid introduction, a foundation for dealing with coding professionally. Of course, for this to be possible, it is essential to be fully committed and find a passion for programming, otherwise, it makes no sense.
In retrospect, I treat the topics that are covered in the course as basic knowledge, without which there is no way to work as a programmer. I dare say that without attending the course, I would not have been able to go through it myself in such a short time.
---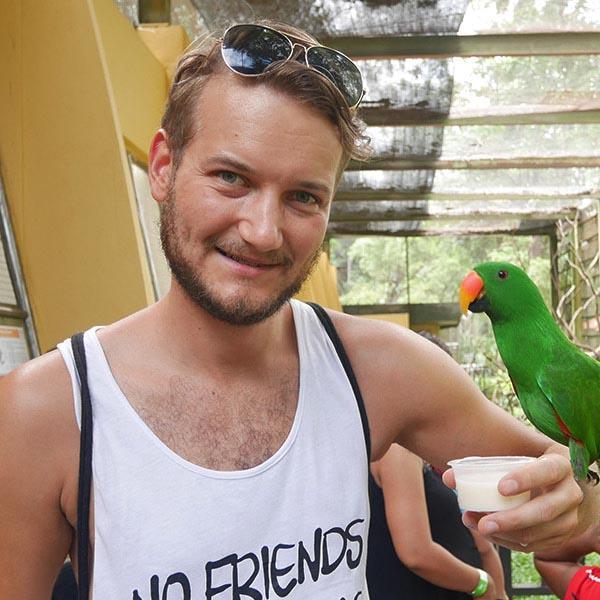 Mateusz Durmaj
Python course graduate
The lecturers dispelled all doubts on an ongoing basis and explained all issues included in the course programme in a very accessible way. I appreciated the individual approach to each of the students and the emphasis on independence in completing tasks. During the course, the day was a bit too short for me...
After the course, the consultations on CVs and interviews were helpful.
I knew how to prepare for it and what to pay attention to. After the course I looked for a job on my own, and after a few interviews, I was hired by UX UI studio from Warsaw, which also has a development department. I have been working there for over a year now. I deal with backend development for emerging websites. This involves creating CMS, integration with all kinds of API, creating plug-ins for sales platforms, or writing scripts to perform operations on large databases. We have a cool, close-knit team and because of the company profile, I'm constantly exposed to fresh and thoughtful UX and UI solutions.
I am constantly gaining new knowledge and want to grow in this direction. After 1.5 years of completing the course at Coders Lab, I can confidently say that it has helped me to start a career in IT. Many of my friends, who are also considering a job in this industry, ask me for advice on where to start, what to learn and then I suggest two ways: an independent, long and uncertain path or taking a course, which gives a solid "kick" in the momentum ;).
---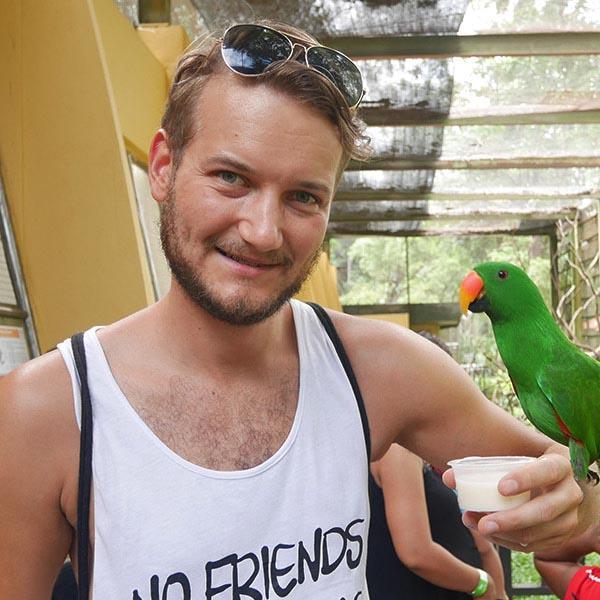 Mateusz Durmaj
Python course graduate
Check out how to decode your power.
Download our guide - you'll find advice on how to choose the right course for you and information on the IT development paths that await you after the course.
Learn about other stories
Each graduate had different motivations and doubts at the start. But they made a bold decision and took that first, difficult step toward change. They let go of past achievements and lessons learned and... changed their professional lives. See how they did it.