Decode

your

power

Graduate

Stanisław Gregor

about his career change
I dropped out of IT studies at SGGW and went on a course at Coders Lab - Stan's story
I always wanted to be a programmer. This was also the thought that guided me when I chose to study computer science at Warsaw University of Life Sciences. Unfortunately, as it turned out, the studies looked completely different than I have imagined.
I was served a mixture of higher mathematics, physics and economics, with one hour of programming per week. The proportion was appalling: 6h of maths to 1h of programming.
---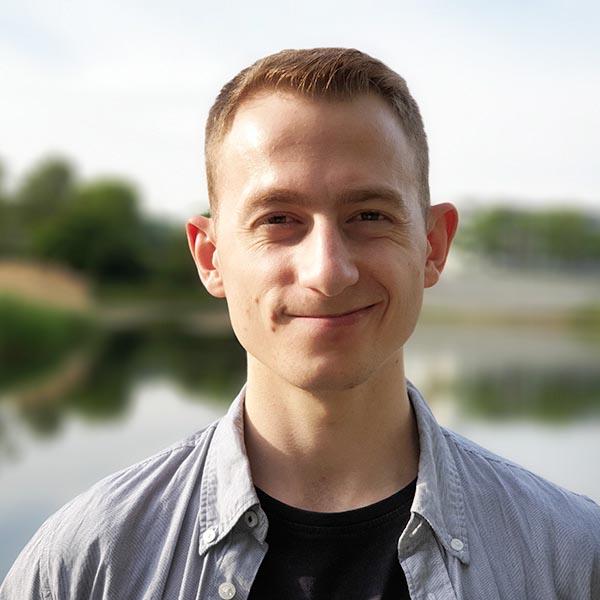 Stanisław Gregor
Javascript course graduate
One day, while sitting in the lecture hall, I started to think that this was not at all what I was looking for and expecting. I started wondering what other path I could take and then I remembered about programming schools. At that point, I didn't know much more that they existed and worked.
I read the reviews I found on the internet. I looked at the offers available. I made my decision. All this while sitting in an auditorium with a mug of coffee.
---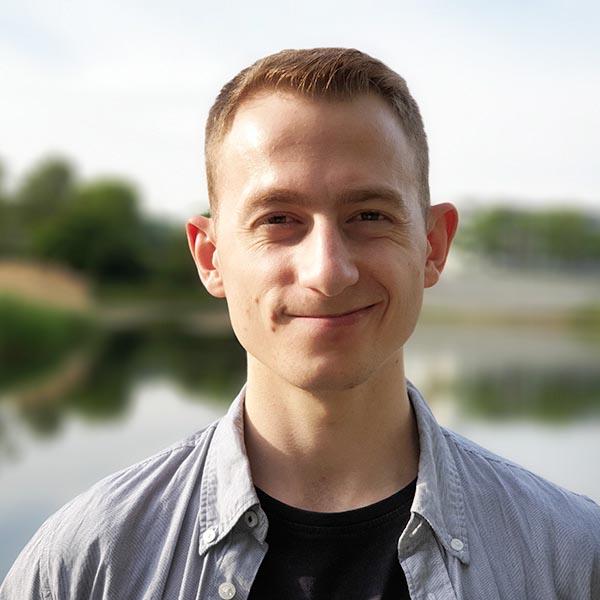 Stanisław Gregor
Javascript course graduate
The programming course seemed to be the only way out of the situation.
The decision was very difficult, but at the same time it seemed to be the best option for me at that moment. I did not want to give up my dream of working in IT.
The course proved to be a very friendly place to learn. The program was comprehensive and thoroughly prepared, and the pace of work, despite the intensity, was just right for me. In addition, I have very fond memories of the teachers, who were mostly competent both in terms of content and pedagogy.
Before finding a job, I went through almost 20 recruitment processes
The job search process was very difficult for me, also mentally. From the end of the course (end of February 2018) until about mid-May, I went through almost 20 full recruitment processes. This included companies located in Italy, the Netherlands and the UK and all decided to hire a candidate with more experience. Eventually, I found a job on a recommendation at a creative agency.
I found what I was looking for
I am currently working as a front-end developer in a creative agency. I am responsible for coding pages designed by our graphic designer. I program both static pages and views intended for later implementation in CMS, e.g. WordPress.
I like or even love my job. It seems to me that I am in the right place in the world, that I found what I was looking for. The only thing that spoils this impression is the unstructured, inaccurate and ASAP-based nature of the work, which I'm now trying to escape from at all costs. I dream about a real software house, where I will be able to devote enough time to develop my projects.
The course helped me to find a job in IT
Firstly, I wouldn't have chosen to take on the challenge of learning individually. In hindsight, I know that reaching my current level would have been possible on my own, but at the time I made the decision to drop out of university, I didn't think I would have been able to train on my own. Coders Lab allowed me to take the first step towards achieving my dreams.
Secondly, I interacted with beginners who were trying to learn everything on their own. In such encounters, I ALWAYS see that Coders Lab gave me a much better foundation than they worked out on their own.
Thanks to the experienced staff, I was getting only proven and valuable information from the very beginning of my learning. I acquired good practices - this is very important. Now it gives me an advantage in my daily work
---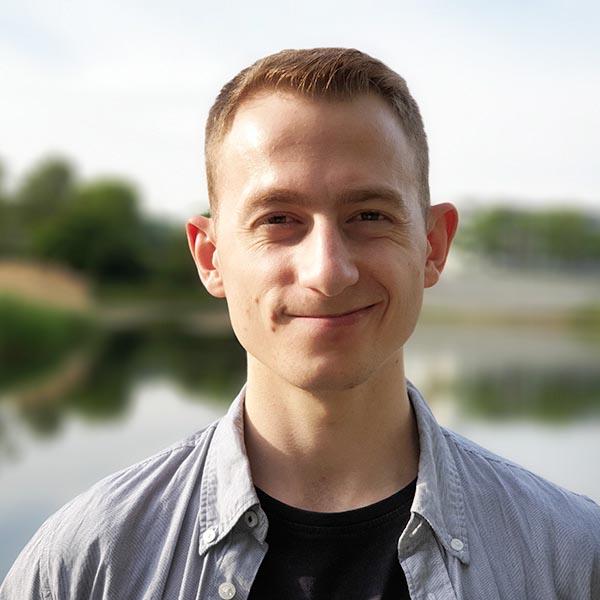 Stanisław Gregor
Javascript course graduate
Check out how to decode your power
Fill up this form and leave your number so that our Course Advisor is able to contact you.
We'll be happy to answer any questions that pop into your head.
Learn other stories
Each graduate had different motivations and doubts at the start. But they made a bold decision and took that first, difficult step toward change. They let go of past achievements and lessons learned and... changed their professional lives. See how they did it.